[Answer ID: 11519]
Can I speed up Wi-Fi (wireless LAN)?
Created 03/07/2011 07:17 | Updated 03/29/2011 08:34
You could speed up wireless LAN by devising ways of the antenna location and angle.
Countermeasure 1. Avoid obstacles.
Radio waves of frequency used by the wireless LAN is susceptible to obstacles .It may not able to communicate through walls because radio waves get weakened. It may improve communication when you place the wireless AirStation (master) at a high position to avoid placing on a floor with obstacles.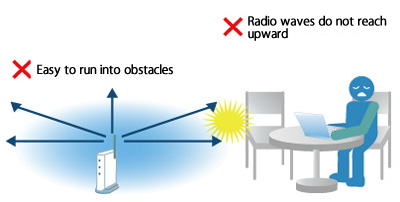 Countermeasure 2. Turn the antenna.

The direction of the antenna may change the level of radio waves depending on the machines of wireless LAN. The waves particularly tend to be weakened vertical level and it affects communication on upper floor. When the machine has an external antenna, adjusting direction of the antenna may improve communication at the upper floor.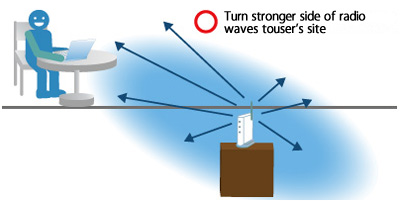 Countermeasure 3. When radio waves do not reach enough by congestion (interference), set the wireless channel.

Radio waves do not reach enough because frequency (channels) of the wireless LAN interferes by overlapping each other. It easily suffers interference because only 3 channels can be actually shared among 14 channels in total for 2.4GHz bandwidth. It does not suffer interference much in 5GHz bandwidth because more channels can be shared and fewer machines are used.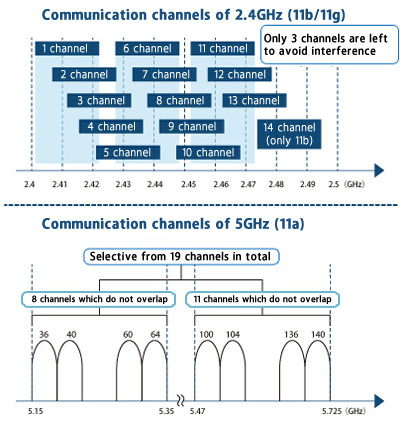 Please tell us how we can make this answer more useful.