[Answer ID: 11605]
What are the benefits to use Wi-Fi (wireless LAN)?
Created 03/08/2011 05:27 | Updated 03/29/2011 09:04
By introducing Wi-Fi, you will no longer mind where to install devices, and easy to connect multiple computers with the network as well as share peripheral devices.
・You can place computers and printers anywhere you like without cables.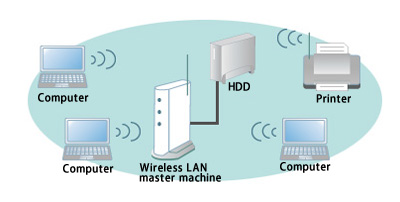 ・The wireless LAN is increasingly supported by non-computer equipment such as TVs and mobile phones. So, you will be able to connect to the Internet via a wireless LAN router.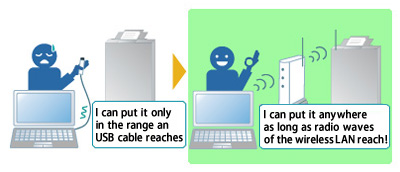 Please tell us how we can make this answer more useful.