[Answer ID: 14509]
Surveillance Server
Created 07/30/2012 01:58 | Updated 08/28/2014 01:13
The TeraStation supports streaming video from RTSP (Real Time Streaming Protocol) network cameras.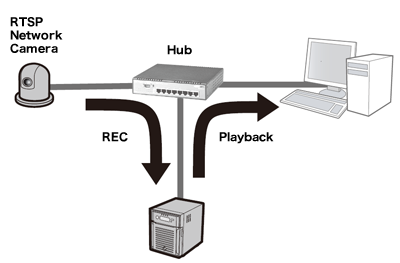 Support for up to 5 cameras for each TeraStation 3000 unit, 10 cameras for each TeraStation 5000 unit and 50 for each TeraStation 7000 unit.
In the default settings, only one network camera can be used. To use two or more network cameras, additional licenses (sold separately) must be purchased and registered.
TeraStation models that support Buffalo Surveillance Video Manager –
TeraStation™ 3000
TS3400D
TS3400R
TeraStation™ 5000
TS5200D
TS5400D
TS5400R
TS5600D
TS5800D
TeraStation™ 7000
TS-2RZS
TS-2RZH
Please tell us how we can make this answer more useful.