[Answer ID: 15191]
How to Update the Effective Date of NovaBACKUP License
Created 08/21/2013 01:52 | Updated 08/27/2013 00:50
Go to the http://www.novastor.com/en/upgrade website to update the effective date of NovaBACKUP license of an OP-LP-NOVA/PRO or OP-LP-NOVA/BE license pack.
Enter the License key ("Key Code") from the sheet "NovaBACKUP License Pack GUIDE" and the email address, then click [Enter]. You will get new license key.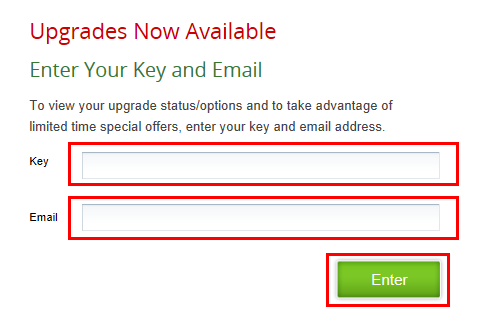 To activate the license, see How to activate the license of NovaBACKUP.
Please tell us how we can make this answer more useful.